Today's new release at Big Fish Games is: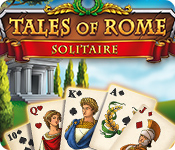 The god of war, Mars, disguised as a legionnaire is stripped of his powers by the other gods during one of his numerous battles. As punishment for his actions, Mars is transformed into a human being and left badly wounded. Now, Mars must master new skills without his powers to guide him.
Experience the adventures of Mars as you complete challenging solitaire levels and help him regain his divine powers!
Buy Now More Info Try for Free
Did you try this game? Let us know what you thought in a comment below.