These time management games are developed by Whiterra and Qumaron. This is a list of the Roman Adventures: Britons games in order by release date: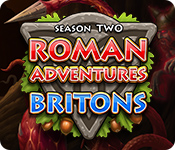 (4.6 / 5)
Released: August 1, 2019
The highly anticipated sequel to the #1 time management game from 2018 is here! The adventure continues! The Fearless General Flavius, with his detachment, clea…
Buy Now
More Info
Try for Free
---
Note: Roman Adventures: Britons Season One is available at other distributors, and for Mac on Big Fish Games (see Roman Adventures: Britons – Season One Mac).
Are you looking for more?
Check out our pages of Casual Games Series Lists and Upcoming Games & Sales.